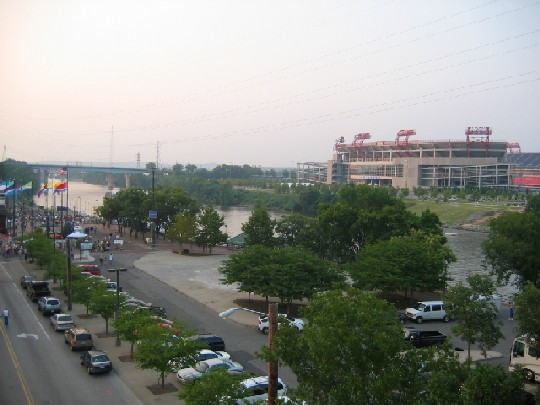 Riverfront Park on the Cumberland River in Nashville. Just behind the treeline to your front there is a huge stage right on the river that is the home of a great concert series. This series of concerts, known as Dancing in the District, features a number of bands during the summer season for a low admission fee.

The promise of free rock lured us out of the Peavey VIP party at the Old Number 7 Club in the Arena. The party was supposed to be the kickoff of the Jack Daniel's guitars and amps, and there were a couple there, but the layout was not very good. We ate some good food and generally just walked around...while some Peavey guys tried to figure out how to set up a PA system and get it to work without feedback.

Check....check one, two....check....check one, two....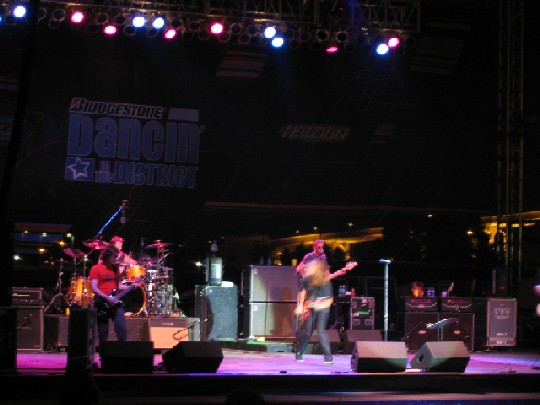 As the sun went down the music started. Yes, this is the great band Collective Soul. We had never seen them live, and we didn't realize that they were such a great rock band.

There was a great crowd at the show, and the production was first class.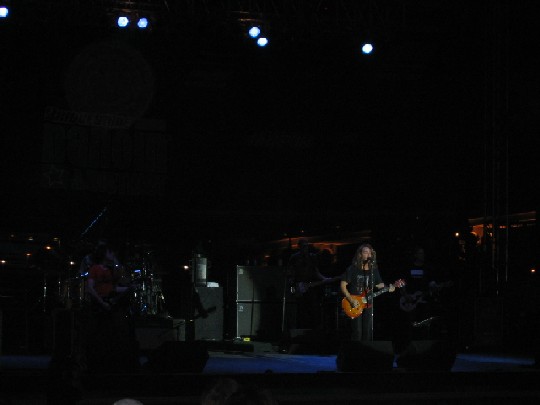 Here's a shot of the band's main man, Ed Roland. His voice sounded great, and the band's new guitarist was killer. We didn't realize how many hits this band had back in the 90's. Overall, a superior show.

Click here to see their web site and read about their new CD.

After the band finished we walked around the corner to 2nd Avenue, and we were absolutely shocked at what we saw. Of course you had the bus unloading tourists at The Wildhorse Saloon, but we couldn't believe the number of vagrants....sorry, disadvantaged, disenfranchised homeless people...hanging out on the street and bugging people. Further up there were two new clubs, and there were a bunch of really rowdy teenagers and young 20-somethings hanging out, just being a pain in the butt. Not the kind of thing you'd expect in a city trying to increase tourism.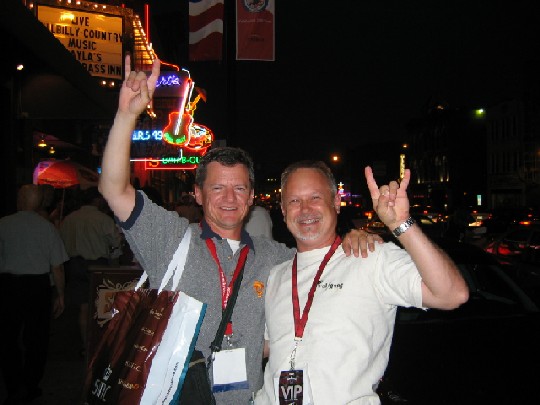 No...these are not two of the vagrants...just two NAMM Show refugees/idiots loose on Broadway. It is always fun in Nashville, and it is very sad that NAMM is pulling up stakes and heading out.

Based on what we saw downtown, it's probably time for NAMM to move on before downtown Nashville becomes uninhabitable.